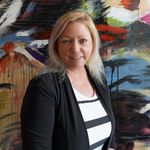 Patricia Grover
A little bit about Patricia...
Patricia has a background in business administration, accounting, and human resources support, where she gained extensive experience in the municipal and utilities sectors. In these roles, Patricia supported senior leadership teams and played a key role in ensuring the smooth operation of these organizations. In addition, Patricia worked part-time at a home furniture and décor retail store. This experience gave her a fresh perspective, ignited her passion for selling, and expanded her knowledge in a new and exciting area.
As a highly motivated individual with a passion for helping others, pursuing a career as a REALTOR® was a natural choice. Overall, Patricia is committed to providing exceptional service and personalized attention to each and every one of her clients. She looks forward to leveraging her skills and expertise to help her clients achieve their real estate goals and make their dreams a reality.