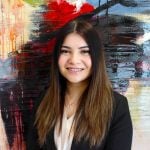 Megha Dureja
Real Estate Professional
Introducing Megha Dureja
Introducing Megha Dureja - the realtor of the future in Edmonton! With a passion for real estate and a commitment to providing exceptional service, Megha is the young, new and amazing agent you've been looking for.
In her first year alone, Megha helped 20 families buy or sell their homes, proving that she's a force to be reckoned with in the industry. Her knowledge of the local market, combined with her strong negotiation skills, ensures that her clients always get the best deal possible.
Megha's approach to real estate is modern and innovative, using the latest technology and marketing techniques to help her clients achieve their goals. Her dedication to providing exceptional customer service means that she's always available to answer questions, offer advice, and provide guidance throughout the entire buying or selling process.
Whether you're a first-time homebuyer, a seasoned investor, or looking to sell your property, Megha is the realtor you can trust to get the job done right. With her expertise and commitment to excellence, she's poised to take the Edmonton real estate market by storm.
Don't wait - contact Megha today to learn more about how she can help you achieve your real estate goals!