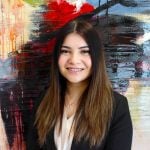 Megha Dureja
Real Estate Professional
A little about me
I AM YOUR - REALTOR, Listener, Advisor, Consultant, Therapist and Friend. The biggest takeaway I have learned is how being Honest, Transparent, and Kind takes you a long way.
I believe in Edmonton as you pay for what it's worth and still be able to afford a great standard of life. I love how every day shines bright as Edmonton has more than 300 sunny days each year. Light > Positivity > Productivity
When not making home ownership dreams come true, you can find me exploring cafes, taking dance lessons, or just chill!
When given an opportunity, I'd like to discuss how being committed to excellence backed up by real data and my experience won't leave room for error with your purchase or sale.