📍 Specializing In Edmonton Homes for sale
Edmonton Homes For Sale
Looking for Edmonton Houses - Start with a search of the cooperative selling system, also known as MLS. Our access allows you to see all listings in the Edmonton, Ab area. You don't need to know the address for the neighborhood or area you are looking for homes. Let's find your properties!
Edmonton is an Amazing City
Edmonton has plenty of opportunities for families looking to buy a home. From cozy single-family houses for sale to large luxury Edmonton houses. Houses for sale in Edmonton can provide great amenities; great neighbourhoods, quality curb appeal, access to country living, and amazing hiking and biking trails in the river valley. Edmonton features homes for the whole family!
Sense of Community
"The City of Champions" is an accurate slogan that sets Edmonton apart from other cities in Alberta and Canada. Its strong sense of community is evident everywhere, and the people are friendly, welcoming, and proud to call Edmonton home. From beautiful parks like Hawrelak Park to year-round festivals like K-Days, this vibrant city has plenty of appeal!
Real Estate Professionals
Our professional services are available to help guide you through the real estate market and ensure we provide the highest quality of service.
It's important to identify real estate professionals who understand the houses for sale in Edmonton and the listings available through MLS. To give you an accurate price, you need the information, data, and accuracy to assess the value of a home purchase or sale.
Let's grab a coffee and talk about your goals
Find An Agent In Your Area With These 3 Steps
Whether you are looking to buy or sell Edmonton real estate, there are many things to consider when choosing an agent. Learn about the different types of agents I work with.

Top 5 Things To Consider When Buying A New House In Edmonton
Buying a new house is an exciting experience, but there are many factors that need to be considered before making a purchase.
Here we will provide you with some helpful information to help you along the way.

We will make Selling your house in Edmonton as painless as possible.
Putting your Edmonton houses for sale can be a daunting task, but our Realtor will make it easy for you.
The realtor will guide you through the entire process, from prepping and staging your home to finding potential buyers, negotiating offers and closing the deal.
With our expertise, you can trust that your sale will be efficient and successful. #SellingYourHome #PreparingYourHomeForSale #FindingBuyers
How The Edmonton Real Estate Team found us the perfect home!
"Working with Tim has been a pleasure and nothing but an amazing experience. Tim is one of the best professionals I have worked with. He really understands your needs and helps you make a better decision. Highly recommended for professional advice!"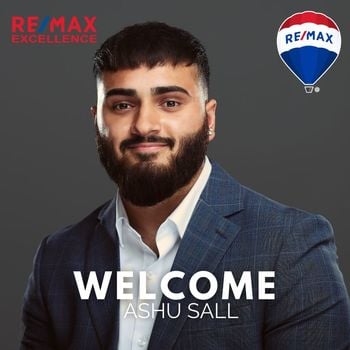 Ashu Sall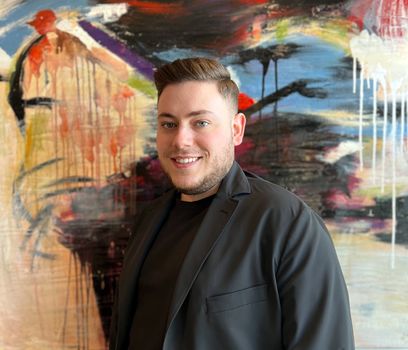 Realtor
Ice Jarkov
Realtor
Jackson Campbell
Real Estate Is Our Passion
---
Our passion for real estate listings is unmatched and our success in the Edmonton Ab houses for sale market speaks for itself. As Realtors, we understand that buying and selling a house can be an emotional and stressful process, so we are dedicated to ensuring a smooth transition from start to finish. In an amazing city like ours, the houses for sale provide great opportunities to buy or sell real estate.
We have a team of experienced Realtors who will work closely with you every step of the way to make sure your needs are met with respect and professionalism. Our agents use their extensive knowledge of real estate in Edmonton, Alberta Canada, combined with insight gained from years of experience in the industry, to help you maximize value and make your dream come true.
Our goal is to provide customers with exceptional service at all times. We strive to build lasting relationships built on trust and satisfaction. We recognize that when it comes to investing in property, we need to be reliable partners—which is why we pride ourselves on providing services that go above and beyond what's expected. From purchasing property to residential housing development, our team will work hard to find the perfect home or opportunity that meets your individual needs. Don't forget the real estate rule; location, location, location... We will make sure your house is located in a community with culture, access to education restaurants with great food and a neighbourhood that has appeal to future buyers in Edmonton.
Real estate is complicated yet straightforward, As a buyer, your goal is to find listings and Edmonton houses in a community and neighbourhoors that appeal for you and buy the home at a great price.
We also know members of the mortgage brokerage association here in Edmonton, Calgary Alberta, and Fort McMurray Alberta who can give you finance options tailored specifically for each client's situation. With years of financial expertise under their belts, They will make sure you understand all the details involved when entering into a purchase agreement or mortgage contract—so there are no surprises down the road!
At Edmonton Houses For Sale, we're more than just real estate professionals; we're life-long partners that prioritize customer care above all else. Whether you're looking for your first starter home or making an investment in rental properties, our dedicated staff will go above and beyond to ensure complete satisfaction with any transaction made today or tomorrow.Homes for Sale #EdmontonHousesForSale #HousesForSale #RealEstate Homes For Sale
We are proud members of the Canadian Real Estate Association. The MLS system is controlled and operated by the Canadian Real Estate Association (CREA). Among other functions the MLS system provides search listings for every city in Canada and the public can expect accuracy and guaranteed information. With guaranteed and close scrutiny of real estate listings the population can be confident that when they submit a search in Edmonton, they will get accurate information from the MLS system managed by CREA. Edmonton listings will enter as listings for the Realtors Association which covers Edmonton, Alberta but listings in other municipalities. When a Realtor in Edmonton enters a listing into the MLS system it will be visible to all participating members of CRAE and the Alberta Realtors Association (AREA). With this national database of listings, individuals across Canada can find and view properties listed by local Realtors. The MLS system is an invaluable tool for buyers and sellers alike. The CREA and AREA have associated logos and trademarks, Trademarks such as the words Realtor and MLS represent one of many tools that a realtor is allowed to use when representing houses for sale.
Learn More